Spiacente, questa pagina è disponibile solo in Inglese.
AirspaceConverter
An open source and multi-platform tool to convert between different airspace and waypoint formats.
Can read airspace and waypoint files in the following formats:

And the output can be done in the following formats:
KMZ files are to be shown in 3D with Google Earth. AirspaceConverter can take as input also SeeYou .CUP waypoints files and convert them as well in KMZ for Google Earth.
The PFM "Polish" format, (file .mp), can be used with cGPSmapper. This utility uses cGPSmapper to make the .img files for Garmin devices.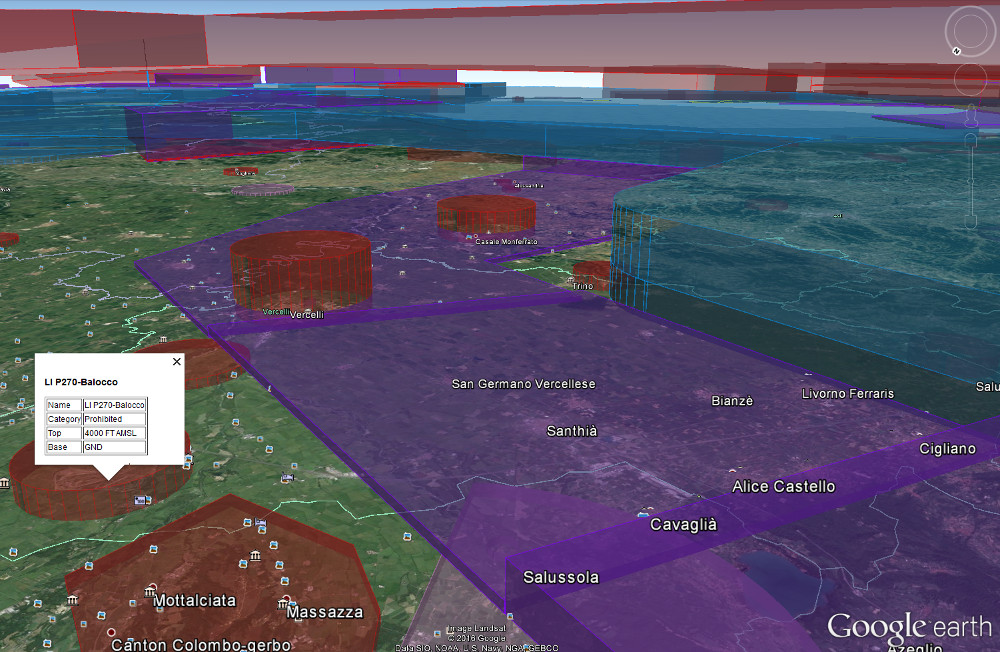 The output in OpenAir is useful to make the data from openAIP suitable for many devices which support OpenAir only format; in particular this feature attempts to recalculate arcs and circles (possible definitions in OpenAir) in order to contain the size of output files. This software, written entirely in C++, in a portable way, it is available for Windows, Linux and macOS.
The ability to read KML/KMZ is based on the KMZ airspace files produced by Austrocontrol.


Index
Contact
For any information, problem, complaint, comment, suggestion, advice or bug reporting about this project please feel free to write me an e-mail.
If you are willing to report a bug or a possible improvement please expect to be actively involved in the further testing procedures.
Please note: the fact that this project is open source it doesn't necessarily mean that it is just "free" but it means also that anybody, willing to do so, can fix it or improve it.